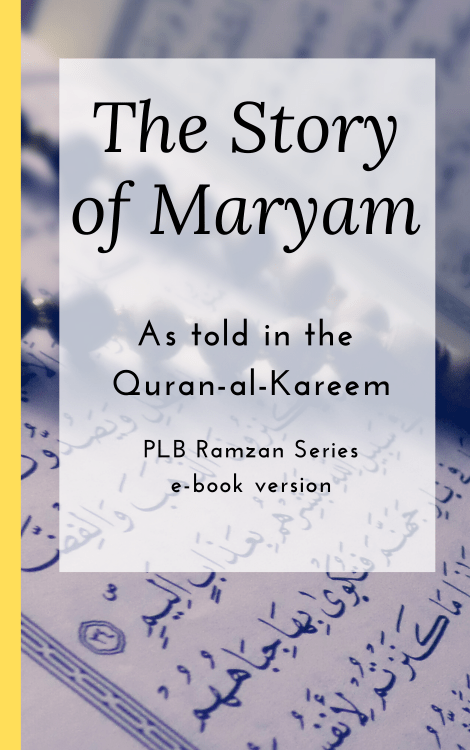 Version
Download

16

File Size

5.21 MB

File Count

1

Create Date

October 30, 2019

Last Updated

October 30, 2019
The Story of Maryam
As part of Ramzan efforts, we run a yearly Ramzan Series on the Facebook community: Pakistani Lady Bloggers. The idea of this activity is to share one topic of the Quran every day so that this not only brings awareness about Islam, but also motivate other bloggers to write.
When Allah has given power to your pen, it seems only fair that it should be used for His cause also. Hence, the yearly Ramzan Series was born. Ramzan Series relies heavily on the ripple effect of goodness of the people who participate in it. This series was started in 2018 and it received huge acclaim from everyone who read and participated in it. In 2019, we were able to achieve more engagement and more reach for these posts with the help of several people who were promoting this series without any incentive other than reward from Allah.
Ramzan, or Ramadaan in Arabic, is one of the four sacred months in Islam. Muslims all over the world fast during the month of Ramzan, from dawn till sunset. The pay their yearly zakaat which is one of the five pillars of Islam and try to earn as much good deeds as possible. The fasting of Ramzan is purely for Allah. Allah says in Quran al-Kareem,
"O you who have believed, decreed upon you is fasting as it was decreed upon those before you that you may become righteous" – (Surat Al-Baqarah, 2:183)
Studying the Quran is an integral part of Ramzan and so, the Ramzan Series seem all the more relevant in this month full of blessings.
If you wish to join us next Ramzan in shaa Allah, visit and join us at:
• Facebook page: https://www.facebook.com/thepakistaniwoman
• Facebook community: https://www.facebook.com/groups/pakistaniladybloggers
• Hashtag: #RamzanSeries2018 and #RamzanSeries2019
• You can also read all the previous Ramzan Series posts on our website https://thepakistaniwoman.com/.
If you wish to join the Quran institute I have been affiliated with from the past 3 years, please visit ArRahma.org and sign up for their courses. This institute provides free online Quran and Seerah courses for women.
There are notable efforts by Qudsia Huzaifa Jamali, who has done a wonderful work with Urdu translation, making this series understandable for many. You can find her official page here: QHsDiary.
This eBook contains The Story of Maryam (e.s.) as was narrated in Ramzan Series for the year 2019. Each chapter you will see in this e-Book was covered as a one-day topic. We received a lot of appreciation from the people who read this story.
We have composed this e-Book in the hopes that it will also benefit you and that you will share it ahead, if it does. It will be a sadqa-e-jaria on both your part and mine. May Allah accept this from us. Ameen!