Reading Time:
3
minutes
Hello Readers,
The winter season is in its full bloom as we are already into the second week of December. Parts of the world are blanketed in snow. While we don't have snow in most areas of Pakistan, we still have a beautiful season to look forward to.
Pakistan faces an extreme summer season which lasts for the majority of the year. So these handful of fall+winter season comes as a welcome break. I miss Lahore winters dearly while I stay in Iraq but winters here have their own charm. Kurdistan (North Iraq) is a country of extreme weathers as well where summers hit a whooping 55 degrees and winters go as cold as a couple of days of snow. This is also a very dry place since there is no water body nearby; we're surrounded by Turkey, Iran and Syria. There are some very scenic views in almost every direction. One such route is to the Iranian border, called Haji Omeran, which meets the Kurdish border. The way leading up to the border of Haji Omeran is one of the loveliest car drives I have ever had so I will try and show you a sneak peak of that as well in some future post.
This weekend, Farhan and I were invited by a friend to visit Sulymania, which is one of the main cities in the region. It is known here for its beautiful mountains and an enjoyable winter season. We were told that snow was in the forecast but the weather became unpredictable at the last minute and the day started out as completely bright and sunny. The sun shone brighter that day than any other day of the week LOL.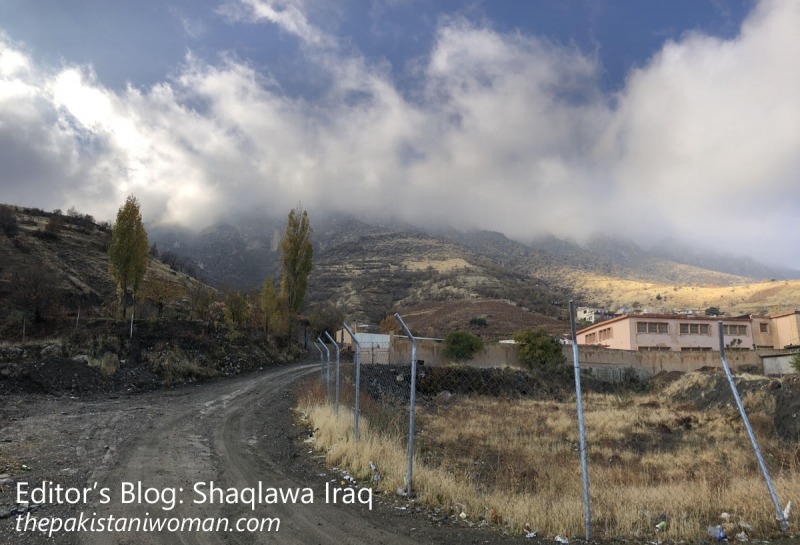 The town of Shaqlawa in North Iraq is very simple and has some breathtaking views.
The best part of these long drives within cities and small towns are these amazing views. I just love the sight of mountains, and in winters they become more majestic as the clouds descend.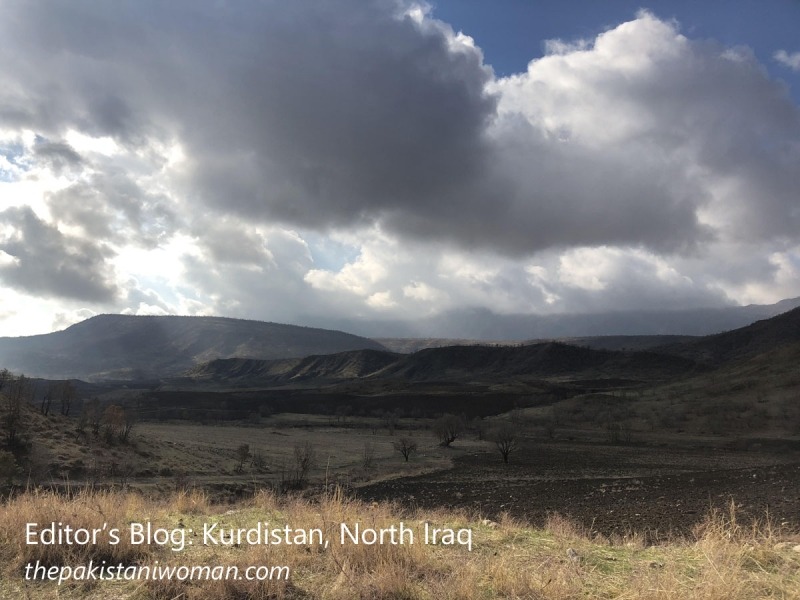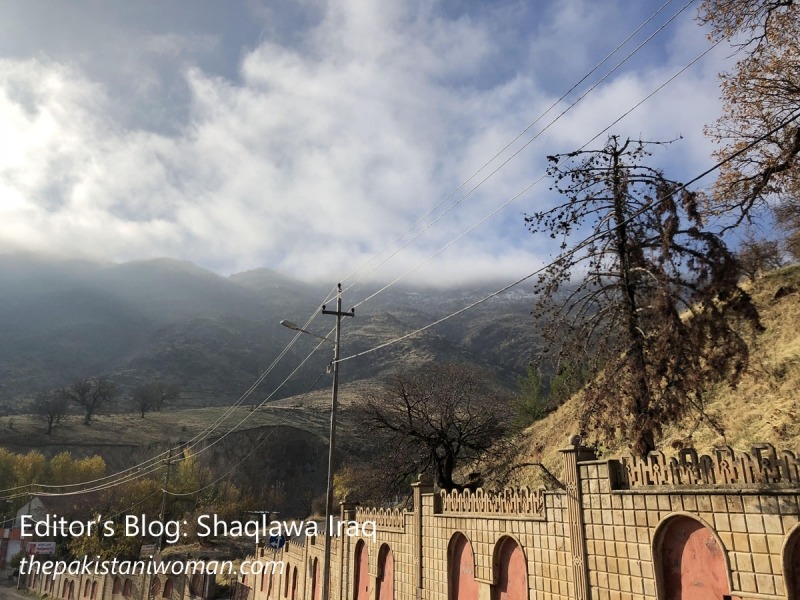 I just cannot help myself from taking pictures in a moving car! If these photos above seem lovely to you from a phone camera, imagine their beauty in real life!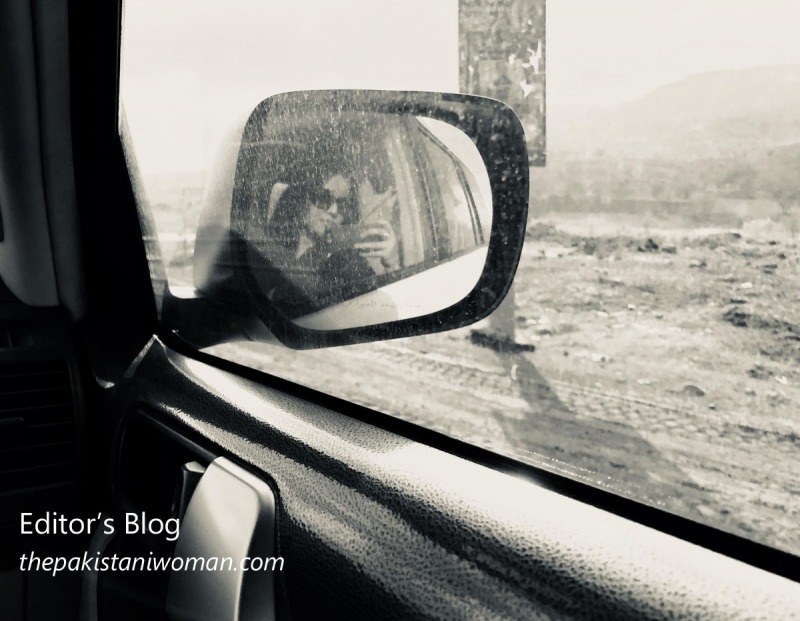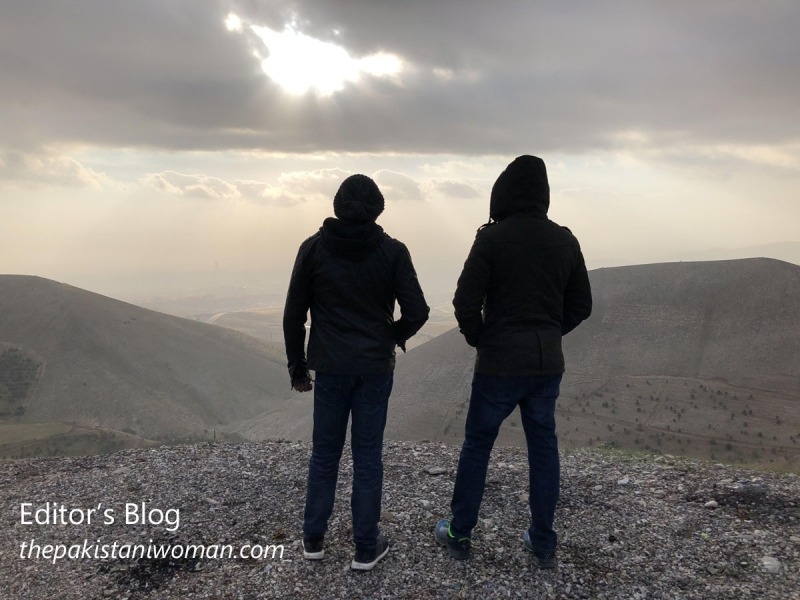 And finally, here's a pic of us and don't we look happy! Farhan and I, with our friend Rizwan Bhai, who spent the day with us showing us places and malls. Dentonic Pic ahead LOL!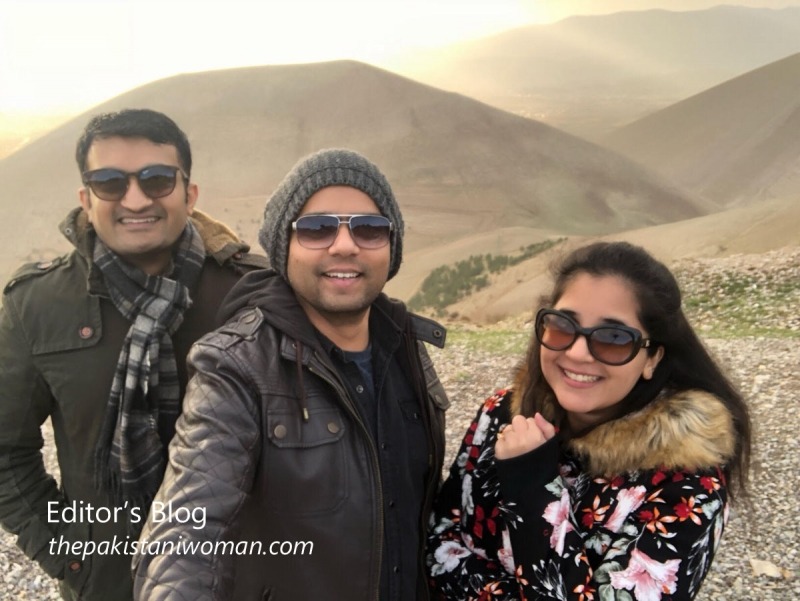 Thanks for coming along with me on a mini trip to Kurdistan. It is a place not very well known to many so I make it a point to give my readers a sneak peek whenever I can.
Thank you for reading, and thank you for being amazing!
-M