Reading Time:
4
minutes
Pakistani drama industry is known to give out hits that are loved internationally. Drama series like Humsafar, Shehr-e-Zaat and Zindagi Gulzaar Hai have enabled Pakistani drama industry to reach a new, wider audience. However, one cannot deny that the golden era of Pakistani television was back when we only had PTV. They have so many timeless dramas to their credit where not only the actors were par excellence in their skill, the stories were also well crafted with mastery.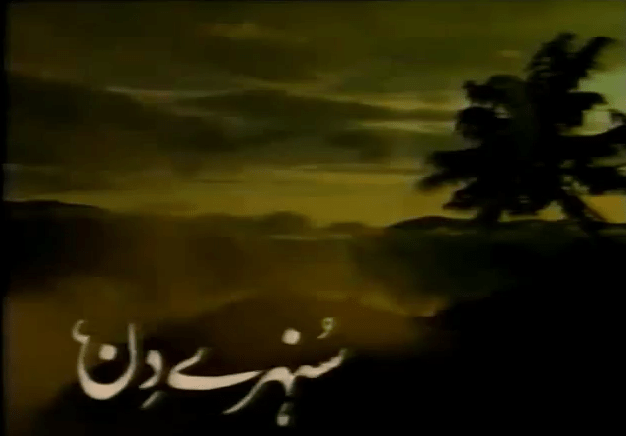 Sunehray Din is one such PTV classic from the early 1990s which focuses on the life of a Pakistani Army Officer. Most of you have heard of 'Alpha Bravo Charlie' as it gained more popularity; Sunehray Din is the prelude to that.
I binge watched Sunehray Din this weekend and I fell in love with it all over again. If you are also a Pakistani drama fan but do not agree with modern day glamor depicted on television these days, I suggest you also start re-watching old PV dramas. Here is why you should include Sunehray Din in your to-watch list.
Pakistani drama at its best:
To say that Sunehray Din was one of the finest dramas produced by Pakistan television would not be wrong. With a cast that is a blend of the old and new, add crisp and witty acting to the mixer, as well as an entertaining storyline, what you've got on your hands is an instant hit. It is one of those dramas you can never get enough of and you will want to revisit it every once in a while.
The young cast includes Saleem Sheikh, the naughty Safeer, in the main role. He is a very carefree guy with no sense of responsibility. Safeer joins the army against the wishes of this Army. His Army life is the focus of this drama. Other new cast are Kiran, Mumtaz Musharraf, Azra Mansoor and Malik Faraz.
Getting to know Pakistan Army:
Sunehray Din focuses on the life of a young cadet. We get to know more about Pakistani Army through this drama as they take us along all the selection process of the army along with Safeer. The strict criteria in choosing future cadets shows us that while Pakistani army is indeed 'men at their best', they select the best people too.
Sunehray Din and later, Alpha Bravo Charlie, has served to increase our love and respect for our great army. An average Pakistani sitting in the comfort of his house cannot imagine the hard work it takes to protect our country. By taking a closer look into the life of a Pakistani officer, we realize their efforts on a personal level. We also come to know to some extent how our army functions, the love and respect between juniors, peers and seniors, always being on your toes to take orders, mindfulness when executing any task at hand, rigorous training, both mental and physical, with each episode, you build more respect for your Pakistani Army in your hearts.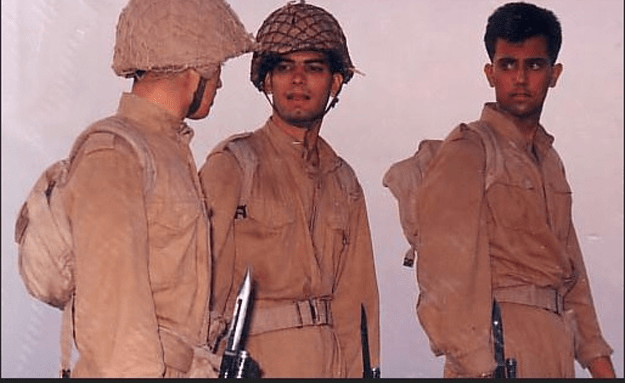 One important value that this drama makes effort to portray is that in the Pakistani Army, the son of a poor hawaaldaar or a General will be given the same opportunities to excel, the merit being only the candidate's own effort to excel. Gulsher, the son of a hawaaldaar is given the same time and focus by his teachers as is given Kashif, the son of a General. Equality and merit is something taken very seriously in our Army.
Discipline and a sense of purpose:
The life of a young cadet is not easy from day one. Some people think that their disciplinary tactics and punishments are very cruel. This drama invalidates this myth and shows us that each disciplinary decision and each punishment always has a purpose behind it. Tough punishments toughen up young boys whereas a rigorous, hectic routine creates a sense of responsibility in them.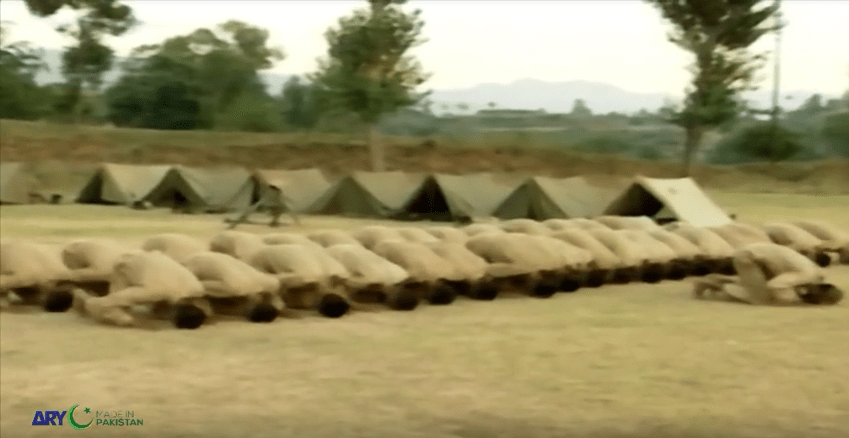 Other than that, it shows that some main values instilled into their cadets by the army are loyalty towards the country and the army, healthy routine, mandatory five times prayers, respecting seniors and bidding their orders no matter what, being accountable for one's actions and bearing the consequences, tidiness, respecting subordinates and building humility in one selves. These are just a few to name.
Remembering boyhood:
Sunehray Din is a journey of a boy into his manhood. The way Shoaib Mansoor takes us along Safeer in this journey is very well handled. A carefree, mischievous boy learns how wrong he was when he was irresponsible an causes his elders worry. However, both phases of Safeer's life are lighthearted and entertaining.
Nostalgia into simpler times:
Sunehray Din is also an ode to simpler times and the quiet, peaceful life of Islamabad. One cannot help but note the overpowering sense of 'sakoon' and peace in those times. A very nostalgic drama for people who had ever lived in Islamabad in those times.
A happy ending ensured:
While the content of this drama is heavy with purpose, Shoaib Mansoor is a genius for portraying it in a very lighthearted way. One can look forward to watch this drama as a relaxing time pass filled with lessons and information. Unlike today's dramas, there are no disturbing factors; it is pure entertainment. With a happy ending that concludes everything in a happy way, you are left leaving with a smile and of course, will have you Googling for the sequel, Alpha Bravo Charlie.
If you liked this post then share it ahead for a drama fan :)